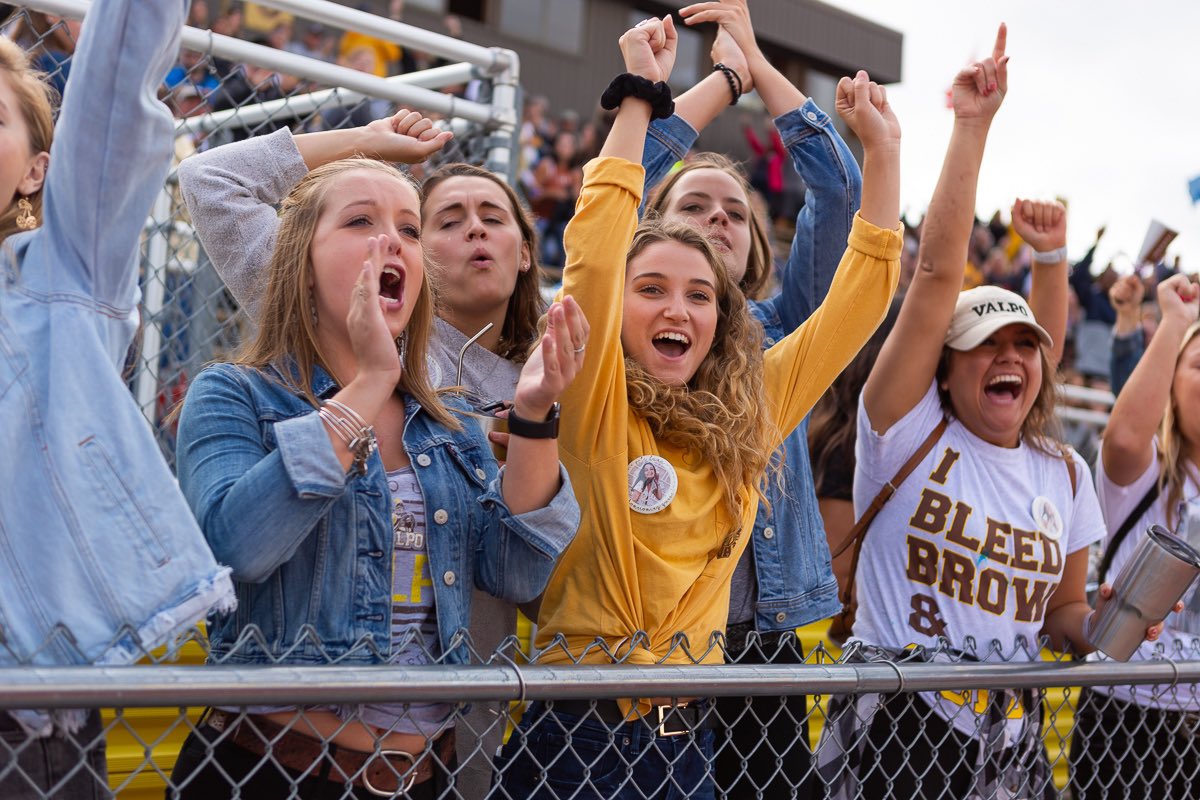 Inauguration Celebration | Valpo Chefs & VU get it together (you're invited!)
Valparaiso University's Board of Directors recently announced the inauguration of Jose D. Padilla, J.D. – the University's 19th President.  In support of this wonderful celebration, we cordially invite you to attend a special 8 Day Inauguration Celebration at the Valpo Restaurants and on the University campus. 
The Valpo Restaurants' celebration includes 8 days of food and drink specials along with Adult Trick-Or-Treating at the restaurants.  Valparaiso University is sponsoring several events, including an on-campus trunk-or-treat for children in the community and an on-campus parade with a citywide kick-off party. The Festivities begin on Friday, October 22, and culminate Saturday, October 30th with the Presidential Inauguration Ceremony. You'll find a full schedule of the University's events and RSVPs at this link:  valpo.edu/inauguration.
Inauguration Celebration | You and Your Family are invited!
That's right folks! You and your family are invited to both the campus and off-campus festivities. Everyone is invited. Business owners, kids, parents, college students, and professors. Everyone in Valpo is welcome!  Why? Because that's the way VU's 19th President swings.
President Jose Padilla is a community guy to the bone. Even before the new President had a chance to unpack his bags, he was meeting folks from around the community, breaking bread, and making friends.  According to Jose Padilla, when you work together as a community, everyone wins!
While meeting with leaders both on and off-campus, Padilla discovered a new set of friends that shared his passion for community service, helping others, and building bridges. He met with the Valparaiso Restaurants. A friendship was forged and with a tremendous amount of respect for the new President's vision, the Valpo Restaurants are contributing to the inauguration celebration with week-long food and drink specials honoring Valparaiso University and its newest President.
A great city needs a remarkable college and a great college needs a remarkable city.
So what inspired the Valparaiso Restaurants to dedicate 8 Days of restaurant specials, handing out candy to kids on campus, and scheduling their Adult Trick-Or-Treating Event to introduce the University's Presidential Inauguration Celebration? Because the Restaurants want to get things back on track and return to the days when Valpo's business community and the University worked shoulder-to-shoulder.
According to the book, Making Paradise, Valpo University and the Valparaiso community have a storied past and a special relationship. "It all started in 1859 when a group of Valpo residents and business owners met at the Court House and listened to spirited speeches meant to persuade the town to support the creation of a college. By the end of the evening, the citizens pledged land and $11,000 to build the college. It would be one of the earliest coeducational colleges in the country.
The people of Valparaiso have always loved its University. The VU Home Coming Parade was the single biggest event of the year for the people in Valparaiso. But according to Chef Carlos Rivero of Don Quijote, "For some unexplained reason in the 80s &90s, the beautiful relationship cooled off. But today, under the new leadership of VU's President Padilla and the support of the Valparaiso Restaurants, the spirit is back!"
A great city needs a remarkable college and a great college needs a remarkable city. The Valpo Restaurants think we have both!
TABLE OF CONTENT: 8 DAYS INAUGURATION EVENTS
8 Days of Food & Wine Specials at The Valpo Restaurants | Friday, October 22 thru Saturday, October 3o
Alumni Speakers at Harre Union | Monday, October 24 thru Wednesday, October 27
Campus Trunk or Treat – For Everyone in Valpo | Thursday, October 28
Campus Parade & Harre Celebration | Saturday, October 30
Valparaiso Community Service & Volunteerism | Saturday, October 30
Inauguration Ceremony of Jose Padilla | Saturday, October 30 – 2:30 p.m.
Inauguration Campus Reception at Christopher Center | Saturday, October 30 – 4 p.m.
Valparaiso University Basketball | Saturday, October 30 – 6 p.m.
Inaugural Church Service Chapel of the Resurrection | Sunday, October 31 – 10 a.m.
Catholic Mass Honoring President Padilla – St. Teresa of Avila | Sunday, October 31 – 5 p.m.
Where to Find Inauguration Day Food and Drink Specials in Valparaiso
VU's Inauguration Week is from Friday, Oct 22 to Saturday, Oct 30, and the Valpo Restaurants are celebrating the event with food and drink specials all week long!
8 Days of Inaugural Celebration Specials…..Salute!
Don Quijote
The authentic Spanish Restaurant will say "Salud" to President Padilla with one Free Tapa (appetizer) with 2 entrees.
Don Q's Inauguration drink special comes with 2 choices of Sangria. The first drink is called the "El Presidente."  Chef Carlos describes it as a Spanish Sangria Martini that has a bit more liqueur and alcohol than his famous sangria. The second sangria celebrates VU's Yellow and Brown school colors. Called the "VU Kissing Bridge, this LIMONADA (lemon) Sangria is perfect for a night of passion. What else could you expect from Valpo's legendary chef!  https://donquijotevalpo.com/
Furin Japanese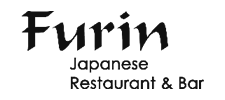 Furin Japanese celebrates President Padilla's Inauguration with a VU-inspired Maki Roll called the Poor Man's Harvard. This 10 pieces roll comes cooked with fresh shrimp tempura, avocado, cucumber, cream cheese, sriracha, and scallion.  It is topped with tempura crunch, spicy mayo, unagi sauce made with sesame seeds, sushi rice, and seaweed wrap… Just $13.95. In honor of VU's school colors, Furin is serving an "ARC Yellow Martini." A Bourbon Lemon Drop with simple syrup, lemon cello, and lemon juice. Cheers to new beginnings!
Radius-Valpo 
Valpo's All-American burger joint goes all out with its newest signature burger called the Beacon. Chef Chris was inspired to create this innovative burger by having the Valpo Basketball Team use Radius as their downtown hangout. Nobody has more passion for attending VU Basketball games than Chef Chris and now he has a special burger for Valpo's players and fans.
To celebrate Padilla's appointment as VU's 19th President, Radius is featuring a special they call "The President" It's Radius'  famous 24 oz Bloody Marys that comes with 1 burger slider, onion ring, shrimp cocktail, southwest Chicken roll, applewood smoked bacon slim jim & Miller lite pony at just $19 (Reg $24)  all week long!  https://radiusvalpo.com/
Scarpe-Italian
Scarpe's Inauguration Celebration Special begins with Scarpe's "Saluti | $2.50.  Birra alla Spina. That's Italian for $2.50 Peroni, Bell's Amber Ale, 18th Street Candi Crushable, or Hacker Pschorr Weisse.  As for Scarpe's food specials, this authentic Italian cuisine is so fresh, that they couldn't announce their  Food Special at the time of this publishing– but you can be certain Chef Olivia's special will be authentic Italian and worthy of Valpo University's 19th President.  https://restaurantscarpe.com/
Tommy Bs
 This spirited sports bar is a great place to watch VU Basketball, and now has a pizza named after legendary coach, Homer Drew.  The "Homer" is a pizza that has a cheddar cheese sauce base, Italian Beef, giardiniera, and mozzarella. The President's drink special is called the "kissing bridge." This is a caramel apple Moscow Mule for just $6.  https://tommybsclubhouse.com/
Martinis'
 With two recent VU graduates in the family, Martinis bleeds brown and yellow and couldn't be more proud to celebrate President Padilla's Inauguration. The recently renovated restaurant just might be the best spot in town for watching a Valpo basketball game with their giant 4K TV's and a menu consisting of a large variety of food and drink options.
In honor of VU's President, Martini is proud to offer a drink special called the "Old Campus." Raise a glass to our new President with this Cookie Dough Old Fashion.  Our food special is called the Graduate. Chef Louie put his heart into creating this Pumpkin Risotto topped with pork tenderloin and apple-pear chutney. Congratulations, Mr. Padilla!   https://valpodining.com/listing/martinis/
Veleros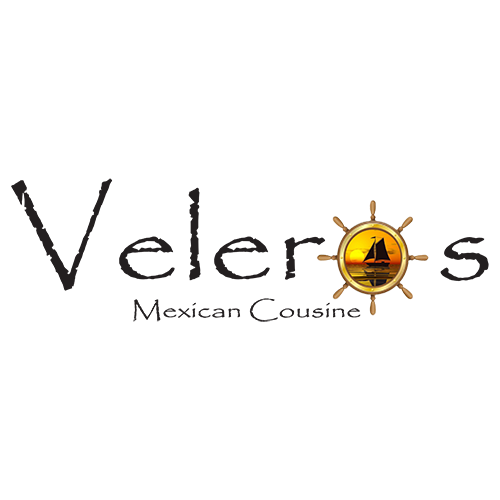 "At Veleros Restaurant we are happy to congratulate the 19th president of VU. Mr. Padilla, in your honor, Veleros will be presenting our famous dish el churrasco with our delicious chimichurri, and we will also be offering our home dish enchiladas de mole poblano. Veleros will have 2 Inauguration Celebration Drink Specials.  The "Viva Padilla" is a delicious margarita of different flavors including passion fruit, mango, strawberry, and pineapple. Our second special is called the "VU." A Mojito is served with the same flavor options.  Veleros restaurant we will be happy to receive you."  Veleros website.
Abbey Italian Steak House
What could be more appropriate than a steak special called the "H.B Brown" when it comes from a restaurant that has a hidden trap door to the underground railroad and dates back to when H.B. Brown was President of Valpo. Back then, Valpo University was the second biggest college in the land and was called the poor man's Harvard. VU has a long history of forward-thinking Presidents, and we think the new one is one of the best. In recognition of President Padilla, the Abbey will offer a special cocktail called the Padilla Presidential Margarita. https://abbeysteakhouse.com/
Elements Wine Bar
Valpo's top music venue celebrates President Padilla's Inaugural Celebration with a special called the "Bryce Drew Shot".  This tequila concoction is mixed with Michelle's secret ingredient and is perfect for a night of live music and a little Inauguration Celebration with friends!  https://www.elementswinebar.com/
Pikk's Tavern
In honor of Valparaiso University and the Inauguration of its 19th President, Pikk's is proud to serve as our special the "1859."  A Blackberry Whiskey and Lemonade commemorating the year the university was founded. This fresh concoction pairs perfectly with our burger special called the Juicy Lucy. This delicious burger is stuffed with fresh Mozzarella and topped with tomato-bacon jam, arugula, and basil mayo served on ciabatta bread. We are proud to welcome the entire community for this Inauguration Celebration!  https://pikkstavern.davinci-group.com/
Inauguration Week Events Schedule
2nd Annual Adult Trick-Or-Treat | Valpo Restaurants
October 22, 2021
Join the Valpo Restaurants as they kick off Padilla's 8 Day Inaugural Celebration with Adult Trick-Or-Treating featuring  Free International Chocolate from SoChatti, 1 Penny Shots, Prizes for Best Costume, and each Restaurant will feature Inauguration Celebration Food & Drink Specials honoring President Padilla.
Adult Trick-Or-Treating runs from 5 p.m.-7 p.m. Restaurants include Martinis, Don Quijote Spanish, Scarpe Italian, Radius-Valpo, Furin Japanese, Tommy B's, Abbey Italian Infused Steak House, Elements Wine Bar, Pikk's Chicago Tavern,  Veleros, and Uptown East Apartments
Alumni Lectures
October 24 – 27, 2021
Notable Alumni return to speak on Campus. Monday, Tuesday, and Wednesday. Location and Time are subject to change. Please visit VU's Inauguration official page for updates.  Learn more 
Trunk or Treating
October 28, 2021
Everyone in Valpo is welcome to participate in this family event for everyone in Valparaiso. A great way for families from Valpo to share in the Campus Fun!  The Valpo Restaurants and other businesses in the community couldn't be more excited to be welcome on campus and participating in offering treats. The entire Valpo Community is welcome…., especially families!
Thursday, October 28, 5 – 7 p.m. – Parking Lot 15 and the Harre Union West Lawn
Businesses, restaurants, churches, and families from Valaraiso's community are welcome to share in the fun. Just sign up for space if you are planning a vehicle or tent for handing out treats. It's a great way to get together and make new friends.  Groups can then provide games, candy, and/or activities for the faculty, staff, and community children that attend.
While the idea implies a "trunk" to be used, access to a vehicle to decorate is not a requirement. We encourage groups to think creatively about what kinds of spooky fun they would like to provide. Table and lawn activities are welcome and treat for all dietary needs are encouraged. Activities like face painting, ring toss, photo ops, rubber duck picking, and so forth are encouraged too, to keep the little ghouls and goblins engaged in more than candy!  There is no cost to participate, however,  groups will need to provide their own treats, activities, decorations, and costumes.
Register for your group's space HERE. All registrations are due by Wednesday, October 20th.
Campus Parade & Harre Celebration
Friday, October 29, 5 – 9 p.m. – Harre Union West Lawn Tent
The event will begin with a show of Beacon pride across campus. A parade will begin at the east end of campus and pick up more and more participants along a designated route (see map here). Follow the music through campus and help us kick off this celebratory weekend!
The parade will end at a tent on the lawn west of the Harre Union where we will celebrate the beautiful mixture and support of different cultures on campus. Various cultures will be represented in food and activities.  Learn More
Valparaiso Community Service & Volunteerism
October 30, 2021
Valparaiso University and its local citizens are known for their servant leaders. This event brings both communities together, shoulder-to-shoulder, as volunteers to support local projects.  Show your support for our community by participating in one of the several service projects planned for the morning of inauguration day. Service opportunities will be available both on campus and around the city of Valparaiso. Project sign up available at valpo.edu/volunteer.  Learn More
Inauguration Ceremony of Jose Padilla
Saturday, October 30 – 2:30 p.m.
 Chapel of the Resurrection | Tickets will be required for the inauguration ceremony, as seats are limited.  Reserve your ticket starting October 1 at valpo.edu/inauguration. The inauguration ceremony will also be live-streamed for those unable to attend in person.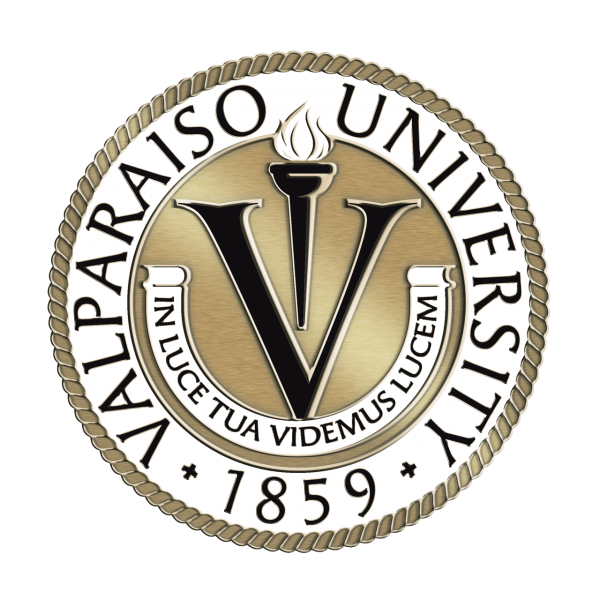 Inauguration Campus Reception at Christopher Center
Saturday, October 30, 4 p.m.
More details to follow soon about the campus-wide reception open to all students, faculty, and staff. Learn More
Valparaiso University Basketball
Home Opener
Saturday, October 30 – 6 p.m.
Athletics and Recreation Center(ARC)
Men's Basketball first home game – More details at Beacon Basketball!
Inaugural Church Service
Sunday, October 31 – 10 a.m.
Chapel of the Resurrection
Catholic Mass Honoring President Padilla
Sunday, October 31, 5 p.m. – St. Teresa of Avila
More details about the Catholic service in honor of the inauguration of President Padilla at St. Teresa of Avila website!
Article By Jim Jano Janesheski 
Special Thanks to Rebekah Arevalo & VU Events
Recommended Viewing
Making Paradise, Nominated Film About Valpo
Welcome Home to Valpo University (video short) 
Recommended Reading
Ultimate Guide to Outdoor Dining. "Da Best is over dare" 
Guide to Valpo University Homecoming
Copyright 2021. All Rights Reserved Jano-Digital