Christmas Party Restaurants
Top 10: Why Choose Valpo's Christmas Party Restaurants
#1 Tasteful Menu Options: The menu is a great reason to pick one of Valpo's Christmas Party Restaurants! You can typically choose from a variety of pre-set menus or work with the restaurant to customize the menu according to your preferences and budget.
The Valpo Restaurants do more than create great food, they offer great experiences! These Christmas Party Restaurants also have beer, wine, and Christmas cocktails. For Christmas catering, here is a link. 
Why You'll Love our Christmas Party Venues​
#2 Variety of Cuisine: Valpo Restaurants offers a diverse range of cuisines, so you can choose a menu that suits your guests' preferences. This is especially beneficial if you have guests with different dietary restrictions.
#3 Professional Service: Restaurants have experienced staff who can provide top-notch service, including serving food and drinks, clearing tables, and ensuring guests are comfortable.
#4 Easy and Fast! Let the Valpo Restaurants handle all the logistics of hosting your party, from preparing the food to setting up the space and providing service. This means less stress and work for you!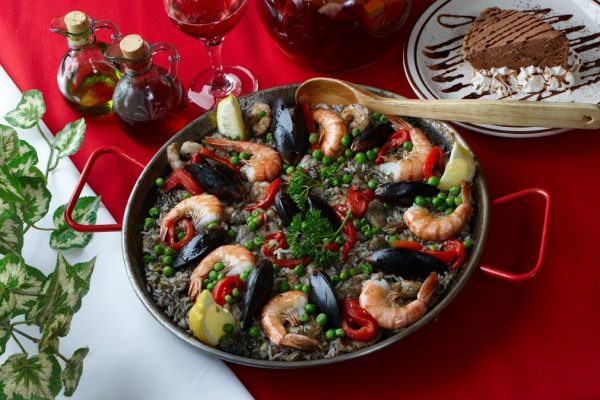 Make your party or event a unique experience to remember with a paella and tapas party from Don Quijote. With full menu options, Chef Carlos can bring a touch of the Mediterranean to your event of under 100 people. The full menu of wine and cocktails come with a license, so planning a great experience has never been easier. Visit our site, or even better, stop by for a glass of wine with Carlos!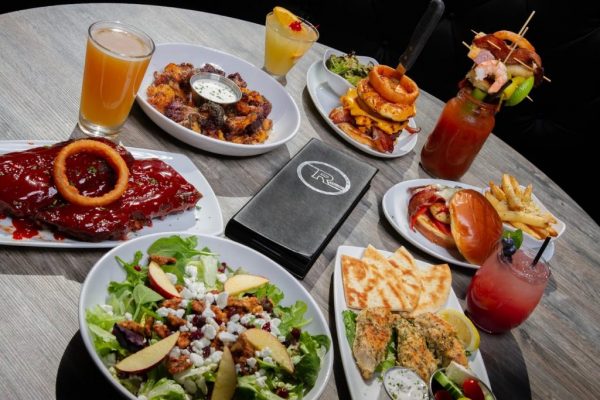 For years, people from around NWI have requested having Radius cater their Christmas parties, business meetings, and special events. Unfortunately, NWI's perennial " Restaurant of the Year" had limited space and a full house nearly 24/7. But owner Chris Pavlou's insatiable drive to please his customers discover a solution by opening Maple + Bacon, where Radius complete menu of food & bar can be served with inhouse catering. Parties & Business Events can rent private rooms with Radius award-winning menu.
Water always finds the way, and so does smoke! The story of how Belle Estanni Bake Shoppe found its way to downtown Valpo is a good one, and it happened because people in Valpo couldn't get enough of Chef Mireya and her crowd-pleasing baked goods. Mireya began selling her baked goods at Smoketown Blues and the rest is history. Fresh baked goods & Southernwood cuisine. But now people can have their cake and eat it too! Belle Estanni offers catering, and private party options.
Maple+Bacon has quickly become an overnight sensation for breakfast fans in Valpo, but its origins are rooted in its sister restaurant, Radius-Valpo. According to owner Chris Pavlou, we always wanted to have a venue for private parties at Radius, but were limited due to Radius's location and menu. M+B is like Radius but offers customers a wide range of food offerings, which makes it the perfect vessel for in-house catering & private parties. You can host your party in our Maple room, outdoor dining, or even our liquor bar and coffee bar....and we can serve Radius' menu too!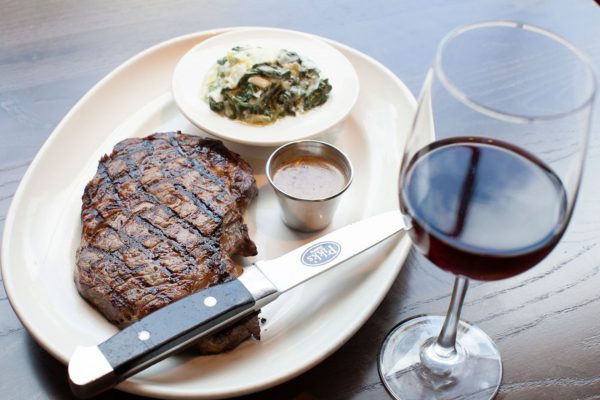 If you're looking for a classic Chicago dinner, Pikk's "raises the steaks." When it comes to Ribeye, New York Strip, and the Filet Mignon, Chef Paul Loduca brings his Chicago talents to Valpo's remarkable catering scene. From grilling for your guest to preparing food and drinks at the restaurant, Pikk's Tavern serves a memorable experience and a great choice for your next dinner, party or wedding!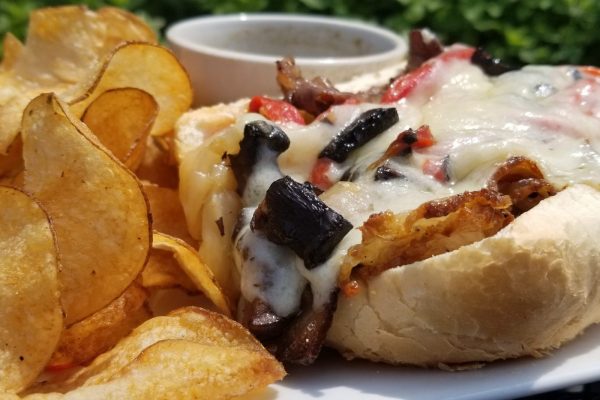 Delicious food and unforgettable memories are both better when shared. Here at Martinis, we've got it all. With mouthwatering meals, colorful cocktails, a fully-stocked scratch kitchen, and live entertainment, you're sure to find plenty of reasons to keep coming back. Our customers don't call us "Old Faithful" for nothing — scratch-made meals prepared with the freshest ingredients means our dishes are consistently great.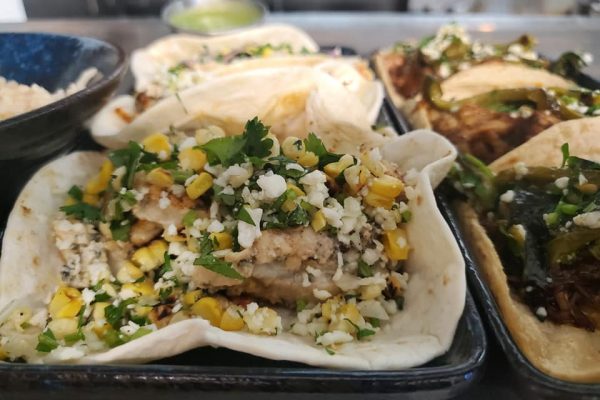 Valparaiso's upscale Mexican Restaurant is the perfect solution for your next party or event. With the freshest choice of seafood and ingredients, Veleros Mexican is well qualified to make your celebration memorable! From our lobster tacos to traditional Mexican food... Discover why everyone is talking about Valpo's newest culinary sensation! Just take a look at our menu. Salud!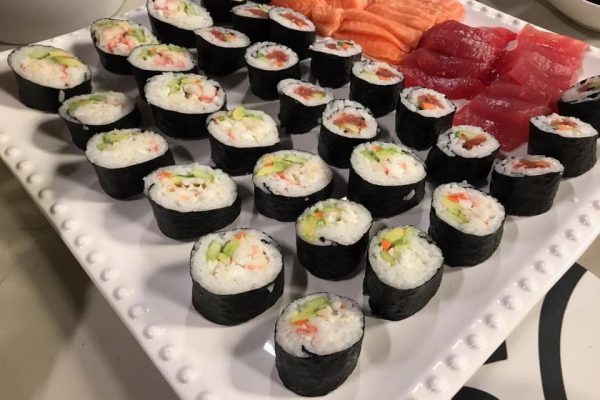 McGowan & Sons is a Fish Market, Gourmet and Specialty Grocer, Event Planners and Caterers with a Full Bar Liquor License. We love to throw events such as our Pop-Up Dinners, Wine Tastings, Cooking Classes, Brunch, Holiday Parties and Private Parties, both on-site and off-site. We love to see people cooking, entertaining and mostly eating! Have a McGowan & Sons dinner tonight!
We hope to make your experience a Grand experience at the Schiralli Art Gallery and Cozy Cafe. Housed in a circa 1900 home, the space is loaded with beautiful gems from the past. You'll find the art, food, and atmosphere Beyond Beyond! With an ever changing menu you can expect every meal to be an event. A perfect space for your intimate gatherings and holiday parties. RocCozy Inn, our beautiful vacation rental is available for overnight stays, perfect for couples!
Bring culture & uniqueness to your next private party in the heart of historic downtown Valpo with Aftermath. The mega slushies are a Valpo tradition, while the wine and cider is a fan favorite with both connoisseurs & people that like it original. Aftermath Cidery produces a variety of unique ciders that are made with local ingredients and best-practice cider-making techniques. The food menu is a perfect complement to any event or party!
Xmas Party Restaurants
make it easy and memorable! 
#5 Service that will make you look Good!: Christmas Party Restaurants in Valpo have experienced staff who can offer your guests great service, including serving food and drinks, clearing tables, and creating a great experience for your guests.
#6 Spirited Atmosphere: The Valpo Restaurants are known for their spirited decorations, creating a festive and cozy atmosphere that's perfect for a holiday party. You won't need to invest in decorations or spend time setting up.
#7 Bar Services: Most restaurants have a bar or offer drink packages, so you can provide a selection of alcoholic and non-alcoholic beverages to your guests. These restaurants also offer unique wines, innovative cocktails, and seasonal craft beers. 
#8 Reduced Stress: By choosing one of our restaurants, you can enjoy the party as a host without the need to worry about food preparation, serving, or cleanup, allowing you to fully engage with your guests. 
#9 Great Location: Restaurants are located where everyone loves to go! This makes it easier for your guests to attend. 
#10 Time Efficiency: Hosting a party at one of these restaurants can be more time-efficient than contacting numerous vendors, and shopping for food, beverages, supplies, and decorations. For people that want to save time and reduce stress, you can hardly beat having your next Xmas Party at one of our restaurants!