Al fresco dining.
Your guide to culture and fun! Discover everything the downtown has to offer on the Downtown Valpo Restaurants Events Page. Discover culture pairings that include music, live-theater, festivals and events. Your guide to the best that downtown Valparaiso has to offer starts with the Downtown Valpo Restaurants Event page…
What can be better than a dinner date at
Blue Point
followed by live theatre at the
Memorial Opera House
? Chef Eddie is legendary for his fresh seafood offering. For a great concert experience at
Central Park
, nothing beats al fresco dining at
Pikk's Tavern
. Looking for a romantic restaurant? Nobody knows passion quite like Chef Carlos! The
Don Quijote
experience has made Valpo a destination for its authentic Spanish food and wine.
Fans of international cuisine love Furin Japanese for authentic sushi and Japanese atmosphere. Ricochet Tacos is another international sensation. Chef Daryn describes his Ricochet cuisine as New American. "New American cuisine takes classically-trained elements of French, Asian, Latin American, Mediterranean, and other cuisines combined with the comfort and accessibility as your common American fare."
For people that love the All-American burger, live music, and a remarkable social scene, Radius' is the place to be! Fans of Radius love Chef Chris's insatiable drive to create a better experience that includes award-winning burgers, innovative menus (including a tasty keto menu), and a staff that loves to smile. Radius-Valpo was named 2019 Restaurant of the Year. Main + Lincoln's Chef George attended Paris' Le Cordon Bleu and enjoys a following for his seasonal American Cuisine.
The Chefs that make up the Downtown Valpo Restaurant Group were the originals in bringing live music, events and outdoor dining to Valparaiso's historic downtown. So when these Chefs set out to create a website, it had to be more than just about food… it had to be about creating an experience!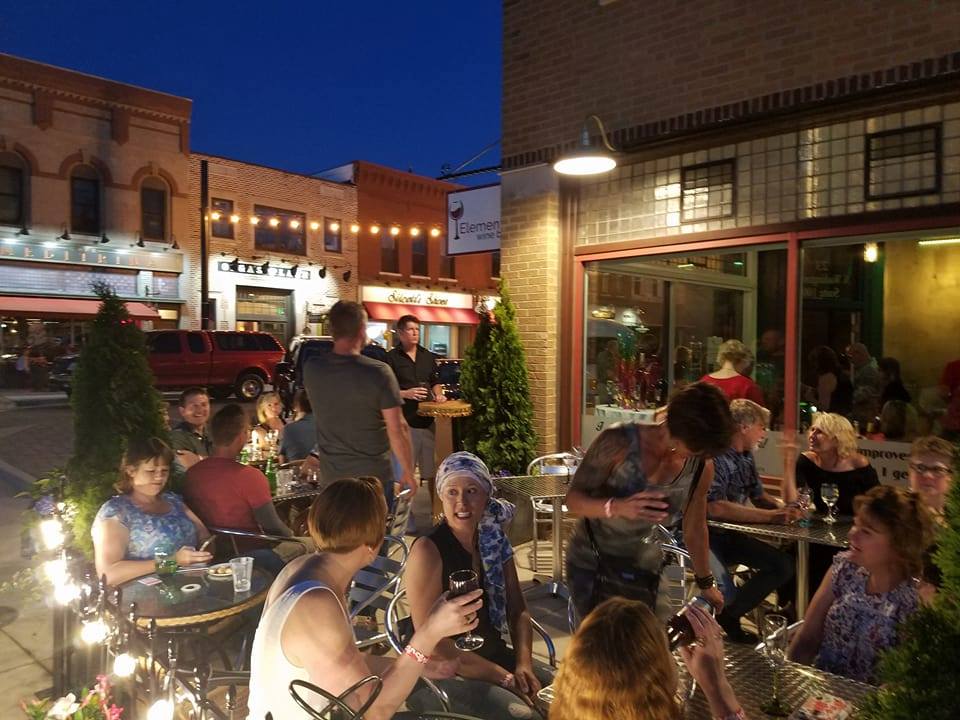 A challenger to Chicago's supremacy for outdoor dining? C'mon man! Nobody comes close to Chicago when it comes to food… including New York! When the Big Apple called Chicago "The