Valpo Adult Trick-Or-Treat with Free SoChatti Chocolate!
The only thing that can top the Valpo Restaurant's 2nd Annual Valpo Adult Trick-Or-Treat is having FREE Sochati Chocolate for trick-or-treaters.  Lucky for Valpo, that's what adults wearing costumes will get when they dress up and visit participating Valpo Restaurants from 5 p.m.-7 p.m. this Friday, Oct 22.
In today's article, you'll discover why the Valpo Adult Trick-Or-Treat is more than just free exotic chocolate, 1 cent shots, and great food. It's a celebration of new beginnings and community.  You'll also discover 8 delicious chocolate recipes that have earned the endorsement of the Valpo Chefs.  How sweet it is!
 Guide to 8 Days of Inauguration Celebration | Valpo Restaurants Blog  
Valparaiso University Inauguration Official Page with Dates, Times and Sign-Ups
The Adult Trick-Or-Treat is one of the many events being planned by the restaurants from Friday, Oct 22 thru Saturday, Oct 30. The event will Kick-Off 8 Days of Festivities.
The celebration is meant to bring the entire Valpo community together for new beginnings under the newly elected VU President, Jose Padilla.
In-town events include food and drink specials beginning the night of the Adult Trick-Or-Treating and running through to the President's Inauguration the following week. The Trick-Or-Treat Event also includes 1 Cent shots, Prizes for Best Costume, and Food, Beer & Wine Specials.
It's the second year that the Valpo Restaurants bring the Adult Trick-Or-Treating to Valpo. Last year's event included free chocolate from SoChatti, an Indy-based chocolate factory that has recently earned international attention for its culinary dark chocolate.  According to Robert Kirch from SoChatti, "the event was a win-win for everyone, especially fans of premium organic dark chocolate! We fell in love with the spirit of Valpo's Restaurants and the local community. We believe providing free chocolate to the Valpo Adult Trick-Or-Treat Event fits well with their win-win culture while allowing SoChatti the benefits of being associated with so many International Chefs. Their enthusiasm for working together in Valpo is contagious and we got it!"
 In this article, you'll have fun getting to know SoChatti Chocolate as they share some of their best chocolate recipes with you. More on that in a bit!
8
Chocolate Recipes 
 Index (Scroll Down)
THE NICARAGUAN MULE WITH SOCHATTI CHOCOLATE
DIPPING WITH SOCHATTI CHOCOLATE
VEGAN GRANOLA WITH SOCHATTI TO GO DARK CHOCOLATE
CHOCOLATE ORIGIN PAIRINGS WITH BEVERAGES & BITES (VIDEO INCLUDED)
3 INGREDIENT CHOCOLATE FUDGE
EL MOJITO DE SOCHATTI CHOCOLATE
CHOCOLATE COVERED CHRISTMAS PRETZELS
CHOCOLATE CAKE ROULADE
Valpo & VU share a Sweet Disposition & Love for Community!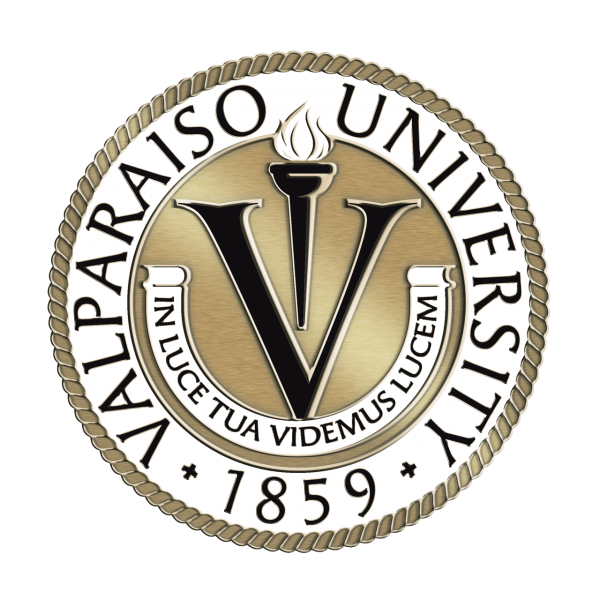 The Valpo Restaurant's Adult Trick-Or-Treating on Friday, Oct 22 is the kick-off for 8 Days of festivities celebrating President Padilla's commencement as VU's 19th President.  The Valpo University Inauguration Celebration will feature community events each day along with daily food, beer and wine specials at each restaurant.
Recently, the Valpo Restaurants broke bread with VU's new President, Jose Padilla. The Valpo Chefs couldn't have been more excited by Padilla's commitment to building bridges and working together as one Valparaiso.
The Inauguration Celebration includes events at the Restaurants that hope to bring both the University and the town together. Conversely, the University is having many events on campus that welcome local families to join the fun….including a Trunk-Or-Treating for families and students, President's Parade, and much more. For more information regarding on-campus festivities, dates, and times, visit
.
                                                  From service projects to volunteerism, VU and its local community love to help others
 In a world that seems to be growing further apart every month, the Valpo Restaurants & Valparaiso University have come together as friends to bring back the spirit of community. When you look closer at VU and Valpo's Restaurant Group, they make very good partners and share the same sweet disposition of volunteerism and service leadership.
The two award-winning communities share a common heritage. It was the citizens in Valpo that started Valparaiso University in 1859. It was also the Valpo University Homecoming that was the biggest weekend of the year for families in Valparaiso.  The University and the City were interwoven and it made Valparaiso special. Just ask anyone that grew up in Valpo, it was the best weekend of the year in Valparaiso.
 According to Chef Carlos of Don Quijote, "For some unexplained reason in the 80s & 90s, the beautiful relationship cooled off. But today, under the new leadership of VU's President Padilla and the support of the Valparaiso Restaurants, the spirit is back!"
Valpo Adult Trick-Or-Treat is Off-Campus & Kids Trunk-Or-Treat is at VU
On-campus fun includes handing out candy to "Trunk-Or-Treaters on Thursday, Oct 28 for children in Valpo, their families, VU students, and anyone in the community.  Many of the chefs will be guests at the on-campus parade (Oct 29) and are invited guests to the President's Inauguration on Saturday, Oct 30.
Valpo University welcomes families from Valparaiso to join the Trunk-Or-Treating Festival just west of Harre Union. Local businesses are also invited to hand out treats and support the communities. Pre-registration for businesses is requested. To learn or sign-up, visit Inauguration/trunk-or-treat
For a complete list of Food & Drink Specials and events planned on and off-campus during the Inauguration Celebration, visit this link! Inauguration Celebration | Valpo Chefs & VU get it together (you're invited!)
Valpo Adult Trick-Or-Treat | Why SoChatti fell in love with Valparaiso
So, why does an international chocolate company that has taken the culinary scene by storm that has been featured in Forbes, NBC, and numerous Chef Shows come to the Valpo Restaurant's Adult Trick-O-Treating?  Why are they offering Valpo's community free dark chocolate for the second year in a row? Simple. "Win-Wins."
Creating win-wins is the centerpiece to everything the Valpo Restaurants do.
Win-wins are also why we will finish this article with recipes for you to make at home. According to Robert Kirch, these recipes are good with any quality chocolate, but we think the unique and natural characteristics of SoChatti will make these recipes beloved by your family and friends and leave wanting to come back for more and more!
What makes SoChatti Chocolate Unique
As Contributed by SoChatti and Robert Kirch
Our chocolate is crafted with just three ingredients: cacao nibs, organic sugar cane, and organic cacao butter.
It's All About the Bean | Cacao beans, like coffee beans or grapes, absorb flavors from the soil and air in their surroundings as they grow. Local cacao varietals and fermentation practices further add to an origin's flavor profile.
 Before SoChatti, chocolate's depth of flavor was available only to chocolate makers. Now, you can discover the complexity of cacao beans and an endless array of recipes right at home. Discover tasting notes and cacao farming information for each origin.
What Makes SoChatti a Healthier Dark Chocolate?
Move over fruits and veggies! Did you know that chocolate is actually a superfood, full of health benefits including improved brain function, a healthier heart, and a lowered risk of diabetes?
While studies show that adding chocolate to your diet can have a number of positive effects on your health, all chocolates are not created equal.
Choose dark chocolate made with more than 70% cacao.
The higher the cacao content of your chocolate, the less room there is for unhealthy added ingredients like emulsifiers and sugar. Additionally, the darker the chocolate, the higher it tends to be in antioxidants, which have been shown to help lower the risk of heart disease, reduce inflammation and insulin resistance, and improve brain function.
SoChatti is 72% cacao and made with only three simple ingredients: cacao, cacao butter, and organic cane sugar.
SoChatti Recipes 
THE NICARAGUAN MULE WITH SOCHATTI CHOCOLATE
The Nicaraguan Mule is an exciting and refreshing take on the Mule. SoChatti brings the sharp ginger taste and sweet tropical flavors together for what will be one of your new favorite cocktails.
INGREDIENTS
2 ounces silver rum
3 dashes orange bitters
Juice from 1/2 lemon
1 ounce SoChatti chocolate (earthy tone preferred)
½ ounce guava nectar
5-6 ounces ginger beer
1/4-inch thick lemon wheel, to garnish
Instructions
Step 1. Combine the rum, bitters, SoChatti and lemon juice in a shaker tin. Stir briskly until the SoChatti is completely emulsified.
Step 2. Fill a copper mug to the top with crushed ice cubes. Pour the contents of the shaker tin directly over the ice, unstrained.
Step 3. Add the Guava Nectar, and then top off the cocktail with the ginger beer.
Step 4. Garnish with a lemon wheel.
DIPPING WITH SOCHATTI CHOCOLATE
Dipping is the simplest way to use SoChatti chocolate. Fill a small bowl or shot glass with SoChatti, and enhance any of your favorite foods by dipping away. Delicious fruits, salty snacks or sweet treats can be made even better with one simple dip. Make your party or midnight snack even better by dipping with SoChatti chocolate.
VEGAN GRANOLA WITH SOCHATTI TO GO DARK CHOCOLATE
Make your own vegan granola with the recipe below or add SoChatti To Go to store-bought granola for the perfect breakfast or snack!  This super easy recipe is healthy, gluten and dairy-free.  All our chocolate is made with just 3 all-natural, vegan ingredients.
INGREDIENTS:
3 cups rolled oats
1/2 cup coconut oil
1/2 cup honey or maple syrup
1/2 teaspoon salt
1/2 teaspoon ground cinnamon
1 cup almonds
1 cup SoChatti To Go
INSTRUCTIONS:
Line a baking sheet with parchment paper and heat oven to 300°F
Combine oil, honey, cinnamon, and salt in a large bowl
Add oats and almonds and stir well
Transfer ingredients to a baking sheet and spread mixture out
Bake for 20 minutes and stir halfway through
Remove from the oven and add pieces of SoChatti To Go once cool
Store in an airtight container
CHOCOLATE ORIGIN PAIRINGS WITH BEVERAGES & BITES
Honduras: Stout and smoky notes round out a rich dark chocolate base.

Alcohol: Stout beer, Whiskey, or Bourbon
Food: With its high nuttiness and low bitterness, Honduran chocolate pairs well with anything spicy, such as a mole sauce or even in chili. Since it has few fruity or floral notes, the smokiness of the batch also makes it a great partner to dried fruit, sea salt, or nuts.
Peru: Bright red berries dance across a smooth chocolate base

Alcohol: Cabernet Sauvignon, Pinot Noir, or Port
Food: Peruvian chocolate pairs well with anything fruity, such as a fruit tart or in a breakfast smoothie. Try drizzling it over fresh berries as it complements fruit, bread and dairy.
Tanzania: Blueberry peaks dance over a creamy chocolate base.

Alcohol: Merlot, sparkling wines, Moscato, or Ruby Port
Food: Chocolate from Tanzania pairs well with tropical flavors, including lime, passion fruit,and banana. Consider pairing with toasted coconut chips, where the blueberry notes of the chocolate match with the coconut's tropical flavors.
Trinidad: A harmonious dark chocolate with a sweet vanilla peak and an effortless honey finish.

Alcohol: Riesling, Gewurtztraminer, Lambrusco, or Muscat
Food: Trinidadian chocolate pairs well with pastries and breakfast items, such as croissants or bread. Notes of honey and vanilla also enable it to work well in candies or ganaches.
3 INGREDIENT CHOCOLATE FUDGE
INGREDIENTS:
1 14 .oz can of sweetened condensed milk
10 .oz SoChatti Chocolate
1 teaspoon of vanilla extract
INSTRUCTIONS:
Step 1: Line an 8-inch square cake pan or baking dish with parchment paper.
Step 2: Place sweetened condensed milk into a microwavable bowl. Heat the milk for 30 seconds.
Step 3: Add the SoChatti chocolate and vanilla, stir to combine.
Step 4. Pour the chocolate mixture into the prepared pan and refrigerate for 2 hours or even overnight.
Step 5. After chilling, remove the fudge from the pan and cut it into desired bite-size pieces and enjoy.
EL MOJITO DE SOCHATTI CHOCOLATE
INGREDIENTS
1½ ounces spiced rum
1 ounce SoChatti chocolate
2 mint sprigs (use 7 mint leaves from 1 sprig, and leave 1 sprig intact as a garnish)
Juice of 1 lime, to taste (reserve 1/8-inch lime for a garnish wheel)
½ ounce demerara syrup
Soda water as needed
INSTRUCTIONS
Step 1. Combine the rum and SoChatti to a shaker tin and briskly stir until the SoChatti is completely emulsified.
Step 2. Add the 7 mint leaves to the shaker tin and lightly muddle.
Step 3. Fill the shaker tin halfway full with crushed ice. Add lime juice, to taste, and demerara syrup. Shake until the tin develops a light layer of frost on the outside wall.
Step 4. Strain your cocktail into a highball or Collins glass over ice. Top off the cocktail with soda water, and give a quick stir.
Step 5. Garnish with the lime wheel and sprig of mint.
*Pro tip: When muddling mint, do not to overdo it or you will end up with little flakes of mint torn up and floating in your cocktail. Feel free to layer your cocktail with the lime husks or more mint leaves. Should you add more mint leaves, first hold them in one palm and clap once; this will lightly bruise them enough to let their oils express themselves in your cocktail.
CHOCOLATE COVERED CHRISTMAS PRETZELS
INSTRUCTIONS
Step 1. To make your chocolate covered Christmas pretzels, line a sheet pan with a large piece of parchment paper. Fill a narrow glass or dish (that will be good for dipping) with SoChatti
Step 2. Take each pretzel and dip into the SoChatti, then pull the pretzel out letting the excess chocolate dribble off. Place each dipped pretzel on the parchment paper, leave a one-inch space between the pretzels.
Step 3. Gently scatter your sprinkles on top of the SoChatti covered pretzels.
Step 4. Place into fridge for 10 to 15 minutes to set. Enjoy right away or store in an airtight container in a cool area.
CHOCOLATE CAKE ROULADE
INGREDIENTS FOR CHOCOLATE CAKE LAYER
6 large eggs, separated, at room temperature
2/3 cup sugar
1/4 teaspoon salt
6 ounces SoChatti
3 tablespoons water
1 tablespoon cocoa powder
INGREDIENTS FOR WHIPPED CREAM FILLING
1 cup heavy cream
1/2 teaspoon vanilla extract
1/4 teaspoon almond extract
1/4 cup powdered sugar
1/2 pint raspberries
INGREDIENTS FOR DECORATING
SoChatti
Powdered Sugar
Raspberries
INSTRUCTIONS FOR CHOCOLATE CAKE LAYER
Step 1. To make your Chocolate Roulade Cake, preheat your oven to 350 degrees F. Line a jelly pan or 15 x10 inch baking sheet with parchment paper. Let the parchment paper hang over the edge.
Step 2. Place the egg yolks, 1/3 cup of sugar, and salt into a bowl of a stand mixer. With the paddle attachment beat the ingredients for 6 to 7 minutes, until the ribbon stage happens. (Ribbon stage is when the mixture is thick, creamy, and falls from the paddle like a ribbon.)
Step 3. In a small bowl combine the SoChatti, water, and cocoa powder.  Add the SoChatti mixture to the egg yolk mixture, gently fold together.
Step 4. With a clean bowl and the whisk attachment, place the egg whites in the bowl and whisk to soft peaks. Add the remaining 1/3 cup sugar gradually and beat to a firm stiff peak. Add 1/3 of the stiff egg whites to the SoChatti and egg yolk mixture and fold in gently. Then add the remaining 2/3's of the egg whites and fold until combined. Make sure to combine enough that you don't see any lumps, but not too much so you lose all the bubbles you have created.
Step 5. Gently pour the cake batter into the parchment lined pan. Gently spread the batter until even and flat. Bake for bake until puffed up, 12 to 15 minutes. Place the pan onto a cooling rack. Cover top with a layer of parchment paper and let stand 5 minutes. Then remove the extra parchment paper and cool completely.
Step 6. Loosen edges with a sharp knife. Sift powdered over top of cake layer and a clean piece of parchment paper lengthwise over cake. Place a baking sheet over paper and invert cake onto it, gently peeling off parchment paper lining. The cake will crack some, that's ok it gives the cake a very pretty look!
INSTRUCTIONS FOR WHIPPED CREAM FILLING
Step 1. Whip all the filling ingredients except the raspberries together until a soft peak forms.
Step 2. Slice raspberries in half, this will make rolling the cake up easier.
DECORATING INSTRUCTIONS
Step 1. Spread filling over the cake and place the raspberries on top of the whipped cream. With the parchment paper beginning with a long side, roll the cake. Gently transfer the cake with the seam facing down to your chosen platter.
Step 2. Dust the cake with powdered sugar. Decorate with extra SoChatti and raspberries. Enjoy immediately or place into the fridge for up to one day.
The Valpo Adult Trick-or-Treat is more then a night of free chocolate from SoChatti and 1 Cent shots, its the celebration of community and new beginnings.  We hope you and your family join the Inauguration Celebration. Cheers!
Article By Jim Jano Janesheski 
Recommended Viewing
Making Paradise, Nominated Film About Valpo
Welcome Home to Valpo University (video short) 
Recommended Reading
Ultimate Guide to Outdoor Dining. "Da Best is over dare" 
Guide to Valpo University Homecoming
Copyright 2021. All Rights Reserved Jano-Digital