Virtuoso guitarist to perform rare performance at Thursday's Taste of Uptown-Valpo
Marco Villarreal and Steve Ball to perform at culinary event with Downtown Valpo Restaurants
Taste of Uptown East just might become the years biggest event for Valparaiso University students, staff and fans of the Downtown Valpo Restaurants. This Thursday's festival at Uptown East just took the international culture fest to a higher ground with a rare performance by virtuoso guitarist Marco Villarreal and the multi-talented musician, Steve Ball.
Marco Villarreal  is the cool jazz guitar virtuoso. He performs mostly  in large city venues. Steve Ball splits his time with Chicago based band, Mr. Blotto, while also developing his unique solo act for his home town fans in Valparaiso.
Villarreal and Ball had everyone talking last spring when they got together with Chad Clifford and performed for the first time without having ever performed the song. They learned it and played it while in front of a live camera. Marco heard the song for the first time 25 minutes before the performance. Half way through the piece, Marco's solo had everyone talking. It was mesmerizing!
These musicians performed the impossible…and now they'll perform for Valpo University
Asking 3 musicians that have never performed together to pull off a complex music piece such as Wilco's "Impossible Germany" would be considered insane by even the finest musicians. This Thursday at the Taste of Uptown International Food Festival, Marco and Steve Ball will perform again.
The Uptown East International Food Fest will also feature the cuisine of 6 celebrated chefs from Valparaiso, including Don Quijote
Marco Villarreal & Steve Ball Perform at Taste of Uptown East – International Food & Culture Festival
Below is a brief description of the restaurants that will be serving, as contributed by the Griegers blog, Cool Cars…No Boundaries
Chef Eddy is known as one of Valpo's most accomplished Chefs and has been with the Downtown Valpo Restaurants since it originated. This Chef knows Valpo and what his customers want….located in the heart of Valpo, across from the magnificent Court House, Chef Eddie serves Northwest Indiana's largest fresh oyster selection. Although the Chef is known for his seafood, fans love his steaks, chicken entrees and pasta dishes.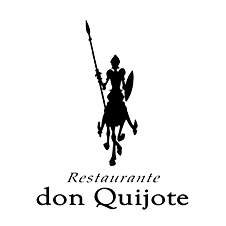 Passion…No other word can better capture the essence of Spanish cuisine or the don Quijote experience, says Chef Carlos Rivero.  "In Spain, every meal is an opportunity to get together with friends and family, and food is one of the foundations of Spanish culture. Almost all Spanish food is made for sharing… whether its tapas, a huge paella pan shared between friends, or a fine bottle of Spanish Wine."
Downtown Valpo Restaurants couldn't be more excited to welcome Daniel Young Hui Wang and his Japanese culture to Valpo's world-class portfolio.   Furin's diverse menu includes classic Japanese cuisine with an infusion of modern rolls, steak, sushi, sashimi, ramen, teriyaki and bulgogi .
Furin's remarkable cultural experience will capture your heart. Furin has quickly become a downtown favorite and a welcome boost of energy to the Downtown Valpo Restaurants.
The menu consists of dishes that celebrate all the ethnicities that have impacted America's ever-evolving cuisine.
This is perhaps the most innovative restaurant you'll ever go to. A 1940's Chicago Tavern theme with a transfusion of American, Italian and Mexican cuisine. Chef Paul Loduca's innovation was inspired by his father, a renown Chicago chef and restaurateur. If you're looking for a classic Chicago dinner, Pikk's" raises the steaks". When it comes to Ribeye, New York Strip or Filet Mignon, nobody in Chicago does it better. The innovation doesn't stop with the interior space. The Pikk's outdoor dining overlooks Valpo's Central Park and features the best seat in town for a downtown festival…if you can get a seat!
Pikk's is a destination for craft beer fans.Just sit at the bar, order a delicious Tavern Burger, and start sampling! Cheers!
Radius has it all…a diverse menu, a great bar and weekly live music which features Valpo's best musicians. The menu is one of Valpo's most diverse.  It includes roast beef, sandwiches and hamburgers alongside fresh and innovative cocktails. Radius also has one of Valpo's best selections of craft beers.
The Radius outdoor dining space is directly across from the iconic Courthouse.  Many locals consider Radius the best spot in town for al fresco dining. The interior space also shares a mesmerizing view of the Courthouse. For a night of remarkable entertainment on the Square…
Downtown Valpo Restaurants are made up of some real characters…perhaps none more than Sage's Chef Joe. Chef Joe exemplifies Valpo's character. Tough, loyal, tenacious, passionate…and will do anything to create an amazing experience for his customers. His inspiration came from his Italian heritage where cooking was an expression of love.
Chef Joe never ceases to impress! Hand crafted entrees and unique dishes. Sage's signature cocktails will elevate your spirits and please even the most discerning palette. The Sage selection of wine is personally selected by Chef Joe and craft beers are ever evolving and changing!