We think you'll agree, you won't find too many Jeep Dealers that can equal the history and special relationship between Grieger Motor Sales and the Valpo Restaurants. From fighting hunger to creating wonderful experiences for our community, Valparaiso's Jeep Dealer and the Valpo chefs have always had a special relationship. Today, you'll learn why Valpo's Jeep Dealership is more than just a mere sponsor to the Valpo Restaurants. Grieger's is part of the family!
Northwest Indiana's Largest Volume Jeep Dealer Wasn't Always So Big!
Back in the early 2000s, Valparaiso was a town on autopilot. That all changed when the spirit of working together and building bridges replaced the status quo. Valpo elected Jon Costas as mayor. Businesses came together to create grassroots initiatives. While the spirit of the community had the traction of a Jeep Rubicon, the Valpo Restaurant Association was established by restaurant owners as a means of making Valpo's downtown a destination for fans of great food, wine, and culture. Valpo was primed and ready!
But big plans would need the support of a significant partner. Chef Carlos of Don Quijote knew exactly where to find one: good friend, Dave Rodgers–owner of his favorite Ram and Jeep Dealership, Grieger Motor Sales. Carlos, known for his ambitious fundraising initiatives, always says any fundraiser is better when Dave Rodgers and his Griegers family are part of it!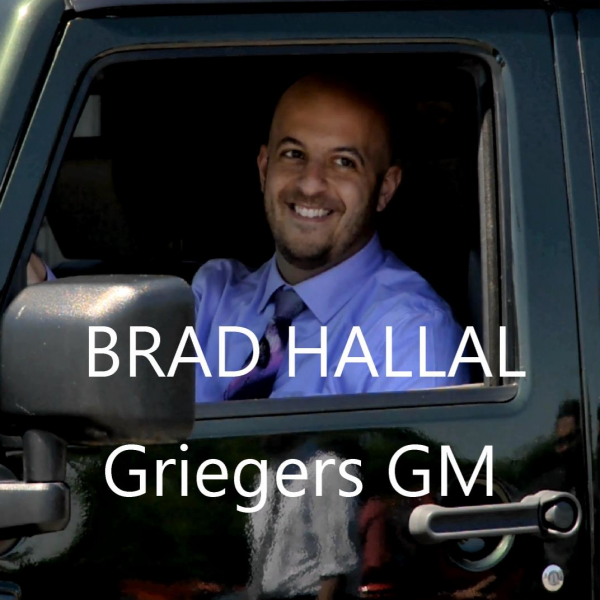 While some towns rely exclusively on taxpayers for events, our chefs and new mayor wanted support from businesses with a vested interest in the community. Such a model would reduce the burden on taxpayers. They also knew businesses like Griegers could benefit from helping stimulate our economy. Call it efficient, sustainable, or even karma; in Valparaiso, building win-win relationships are how you succeed.
The Valpo way of doing things seems to be working.  Grieger Motor Sales is Northwest Indiana's largest volume Jeep Dealer and one of the nation's only 4-Time Customer First recipients. The Valpo Restaurants are nationally celebrated as a destination for outdoor dining. Everything is better when you work as a team in Valparaiso.
The Jeep Dealership's Origins Were Humble | Growing Up Valpo
Some may even say Griegers grew up with the town. When the dealership started selling cars over 60 years ago, it was located on Lincolnway, the east side of Valpo's downtown. Things were very different back then. While Valparaiso was always a special place to grow up, it was a town known for small retail and very few restaurants.
Later, in the late 70s, small-town America was being replaced by malls and superstores. Valparaiso was the typical All-American town that saw its businesses closing down and nothing to replace them. While Valparaiso's economy and culture had their issues, Griegers had their own challenges. American-made cars were getting hammered by those of foreign craft. Chrysler was facing bankruptcy, and Grieger Motor Sales was feeling the effects.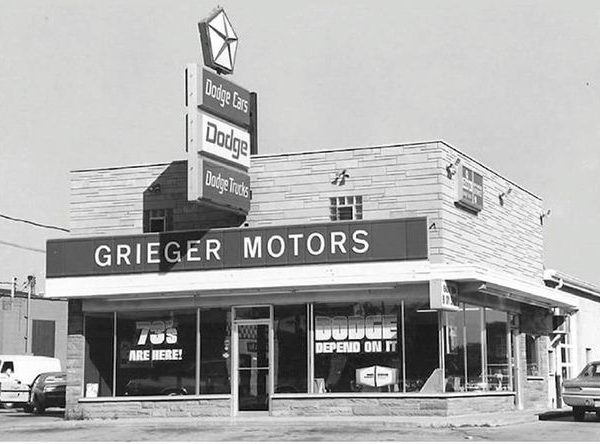 When Dave Rodgers first bought the Jeep Dealership in the early 2000s–the place he worked most his life–he could have moved the dealership to another city or even change brands. But Mr. Rodgers was a hometown boy, and Valpo was where his friends and family were. As long as Rodgers was the principal, Valpo's Jeep dealership would remain in the "Vale of Paradise" as a community supporter.
Just Visit Downtown Valpo...There Are Jeeps Everywhere!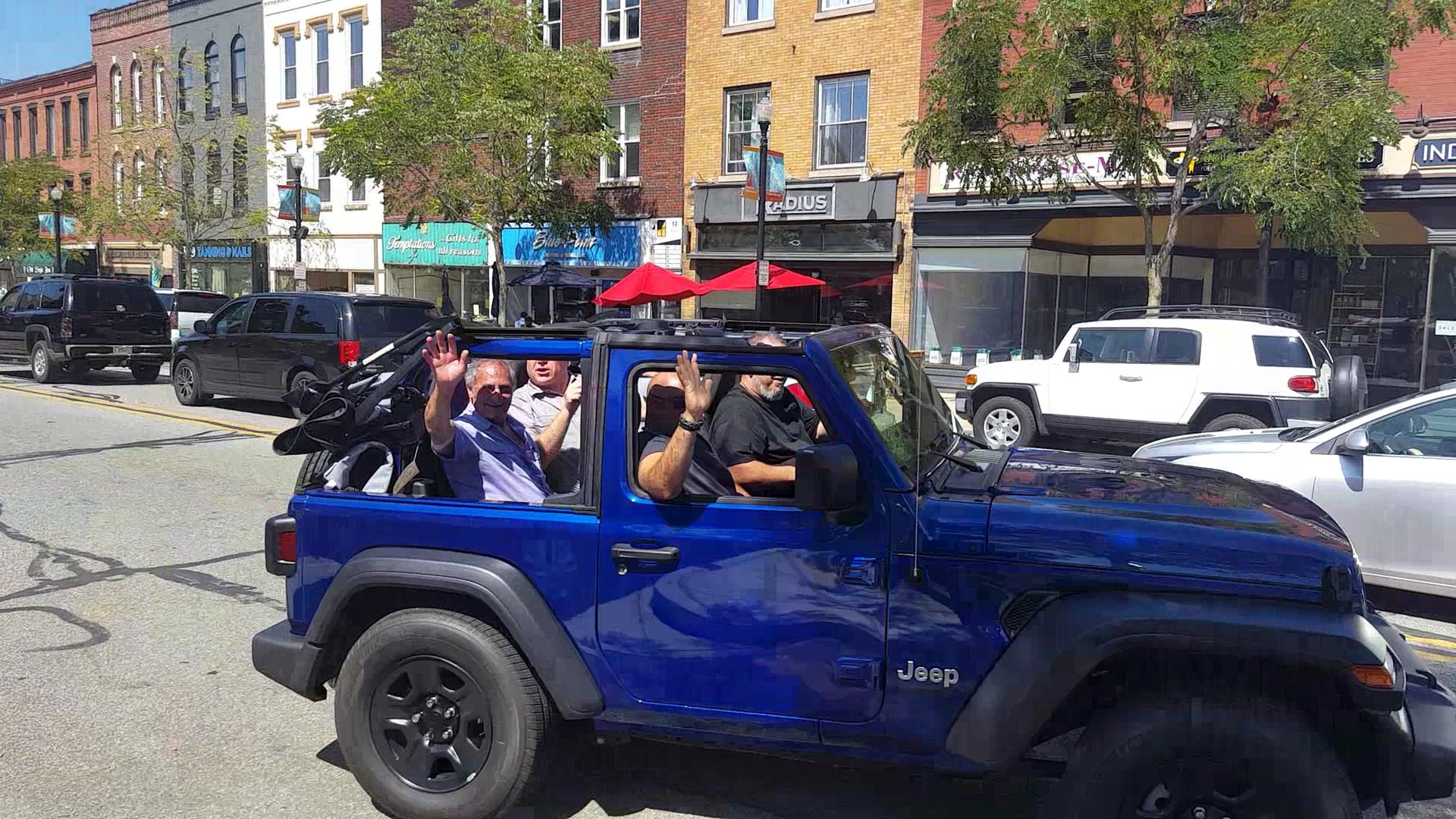 True to his hometown, family, and his All-American lineup of Chrysler, Dodge, Jeep, and Ram vehicles, Rodgers had a plan:
Create a business model that would attract Chrysler, Dodge, Jeep, and Ram customers from all over the Midwest.
While award-winning service would attract people from around the Midwest, he would pay it forward by investing in his downtown's events & festivals. His Jeep dealership would support education, local sports, and fundraising.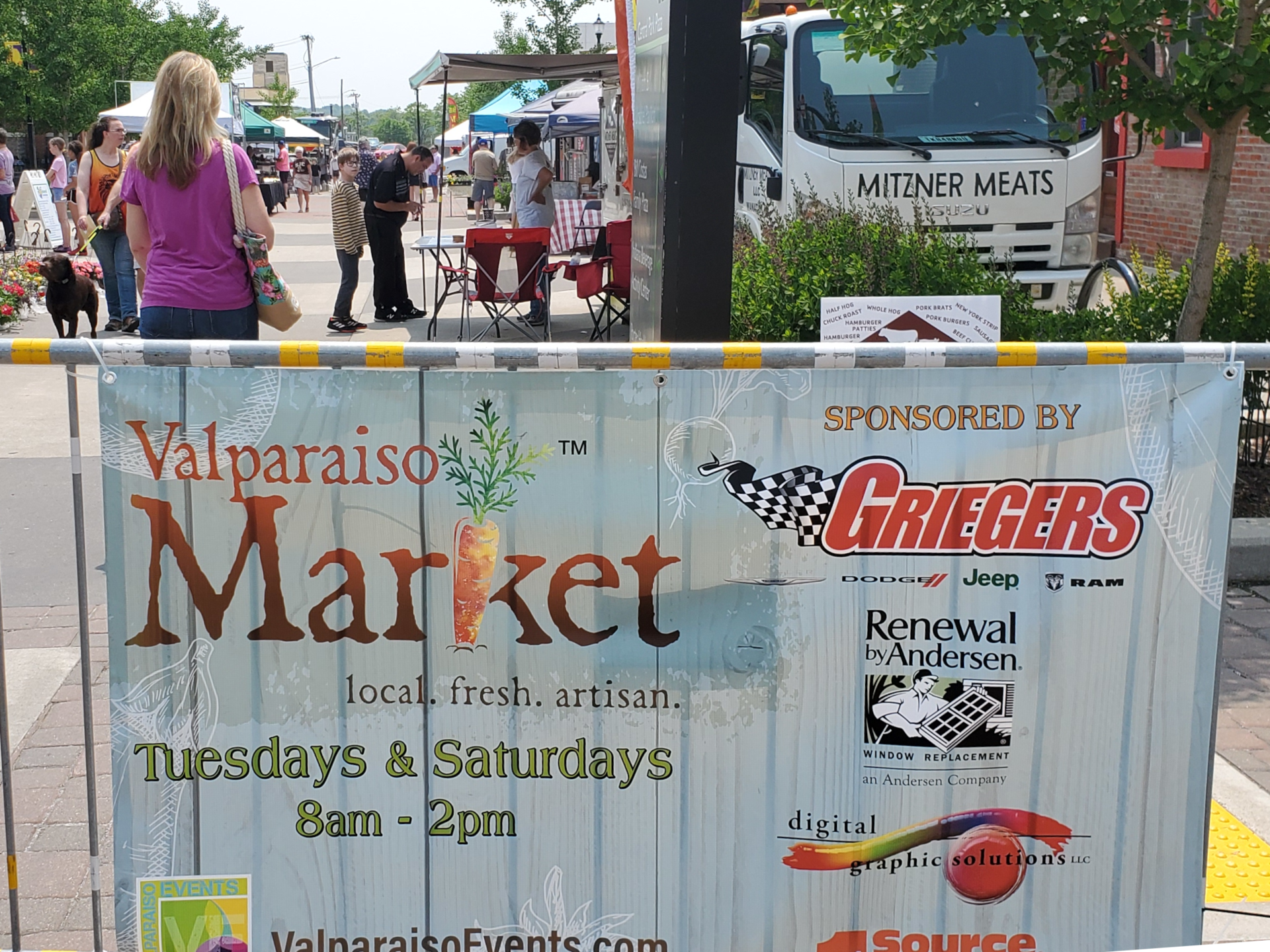 Rodgers believed that helping make Valparaiso a special place to live, work, and grow would support Valparaiso's economy. He affirmed a strong economy and culture would lead to more sales.
So how did Mr. Rodgers' plan work out? Just drive down Valparaiso's Historic District on a gorgeous summer's night. It has become an award-winning city with visitors from Chicago and across the Midwest. You'll also notice Jeeps everywhere…especially the Wrangler. Ask anyone; Valparaiso is a Jeep Town–and Griegers is their Jeep Dealership.
If anyone ever asks, "Why support local?" just take them to a downtown event and say:
"This is Valparaiso and this is how we do it!"
1756 W US Hwy 30, Valparaiso, IN 46385
Opening Hours
September 27, 2023
11:49 pm