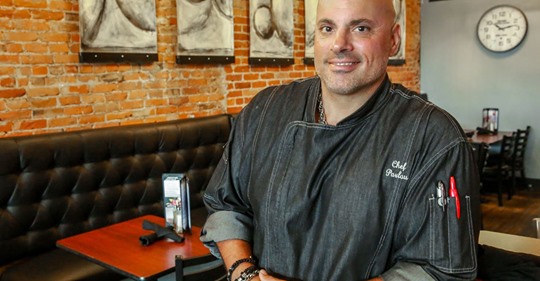 I think you'll agree that the heart and soul of Valparaiso is its historic downtown and the Downtown Valpo Restaurants. Nothing beats el fresco dining while live music serenades happy, smiling guest!
At Valpo's core is the Downtown Valpo Restaurants.
Valpo's downtown is a special place and at the core of this experience is the Downtown Valpo Restaurants.
With international food and wine offerings, remarkable live music, and innovative dining spaces, the Downtown Valpo Restaurants are more than Valpo's best restaurants…they are the heart and soul of the Valparaiso.
The remarkable downtown dining experience has made Valpo a destination for foodies from Chicago, Indianapolis and Northwest Indiana.
Nothing beats a Valpo's al fresco dining on a gorgeous summers night.
Best known for their passion for creating a unique and remarkable dining experience, these restaurants believe working together is key to making Valparaiso's downtown special. Whether it's working together to create a tasteful culinary event, collaborating to help a charity, to organizing the popular "First Thursday Specials".
Valpo loves to have fun… and all are welcome.
Valpo was a city that loves its downtown and a city that loves its unique culture. The downtown's Central Park is a venue for festivals and events throughout the year. Its amphitheatre attracts national acts, while providing a big time venue for Valpo's remarkable music scene.